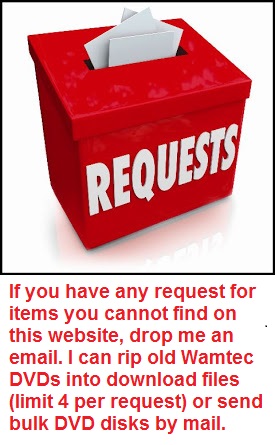 Welcome to the Megastore, the largest one-stop archive for WAM media where you can find all our wetlook, messy and underwater series files loaded in one place. For our other wet and messy and underwater sites

visit our main site @

Wamtec.com

The WAMTEC archives have been updated to all 1905-2019 items stored. You can browse the items HERE or by clicking on the tape refs on the left column. The archive is sorted in numerical DVD order, To view the contents listings for each DVD/Download file

use the CTRL F key in your browser and enter the TITLE or ACTRESS NAME or GENRE you are looking for.

We are uploading the Russian Fountains Girls series as Ultra High Def 3.5 GB HD files. These files will only remain online for a short period and will deleted later to free up disk space, so grab them while you can.

Follow the latest video updates, pics and news on all our sites on our blog.